Guest Writer Request: Imagining a Future with Shakespeare
For the Kennedy Center-sponsored IRELAND 100: Celebrating a Century of Irish Arts & Culture Festival, actress Fiona Shaw hosted a panel discussion on Shakespeare's influence entitled "Imagining a Future – Shakespeare: A Theatrical Conversation with Fiona Shaw."
Published by The Bill Shakespeare Project, June 2016. Find it HERE
Last Season: The Final Moments of the Four Seasons Restaurant
How does a decadent darling on the chopping block become an unlikely underdog: the famous restaurant in New York's Seagram Building and its mandatory hip makeover.
Published by Failed Architecture, February 2016. Find it HERE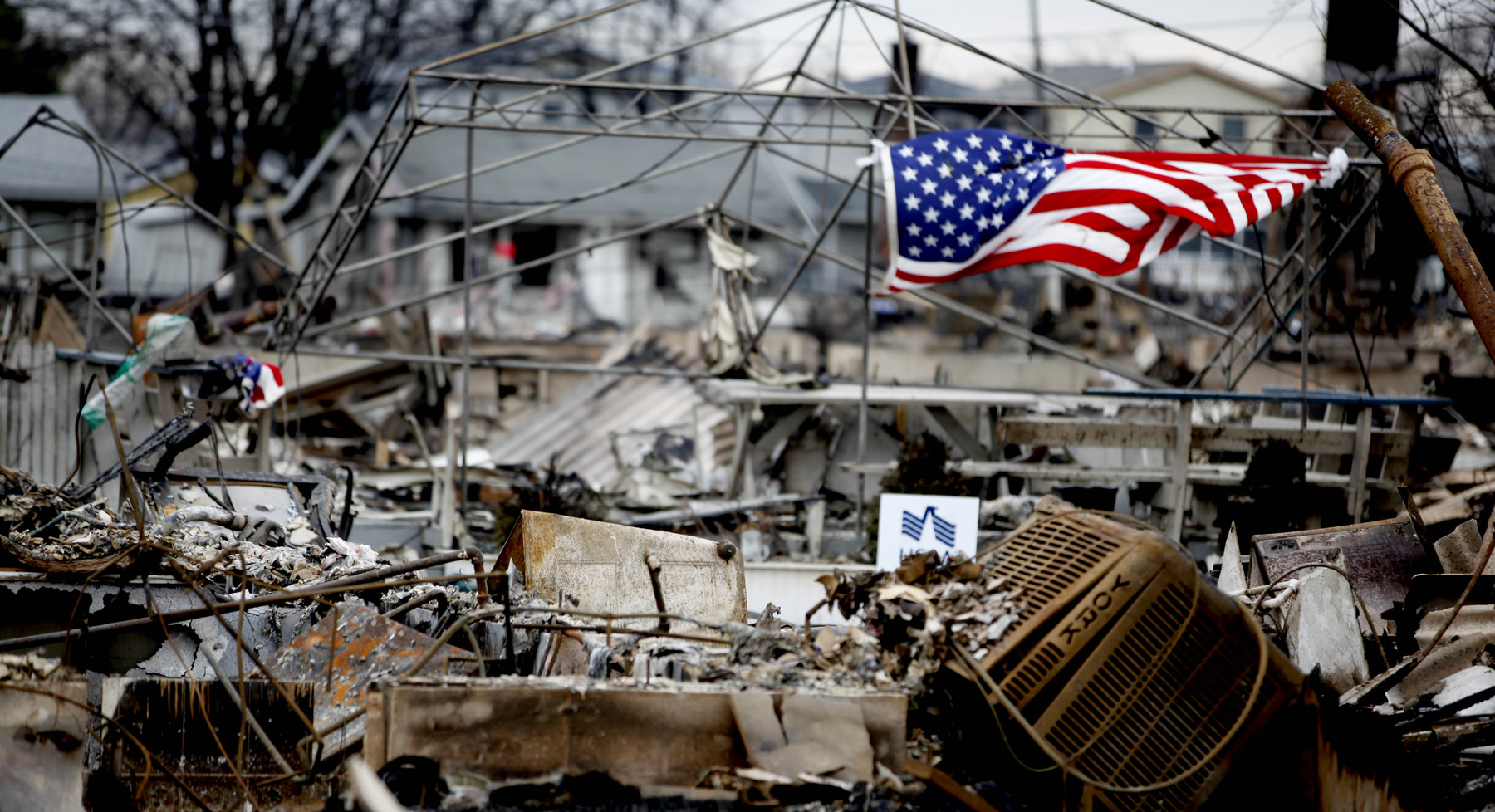 Featured Article - Facility Condition Assessments: Anticipating and Mitigating the Impact of Extreme Weather
Published by Parsons Brinckerhoff, the Resilience Disaster Awareness Report contains news and information relating to extreme weather conditions. This featured article was written to support their facility conditions assessment initiative. 
Published by WSP Parsons Brinckerhoff, July 2015. Find it HERE
New York's Island of The Dead
Hart Island, the city's graveyard for unclaimed bodies, holds many stories, myths, and visions. Can the most recent plan, of turning it into a public park, become reality?
Published by Failed Architecture, May 2015. Find it HERE
Gangs of New York: The Battle for 5 Pointz
A legendary venue for street art is now history. Torn apart, quite literally, by a new economy. But just how did a former factory become this legend and why was there no chance to save it?
Published by Failed Architecture, February 2015. Find it HERE
The Port Authority Bus Terminal: Myth, Mystery, Mess
A sordid history full of egos, sabotage and reputation issues made New York's main entry point the city's most intensely used as well as its most hated building.
Published by Failed Architecture, December 2014  Find it HERE
The Breathing Wall 
Breathing Wall gives the impression of scales just barely covering a set of lungs. The work by Beirut-based design Workspace Najla El Zein has been incredibly popular online, following a trend for video presentation of aesthetic work. Margaret McCormick interviews Najla El Zein on her most recent work.
Published by Failed Architecture, October 2014. Find it HERE
Ancient Rome and the Exoticism of Color 
Over the course of two centuries, Ancient Rome evolved from red brick backwater town to the colored marble center of the western world. However, it didn't happen without a fight. To Pre-Imperial Senators, coloured marble was both alluring and dangerous: deathly cold, hotly debated. So how exactly did it become the covering of the Caput Mundi? For that, we look at a history of exoticism, misogyny, public relations and Imperial might that revolved around a seemingly innocuous material. One that was, eventually, essential to the culture of the eternal city. Both then and now.
Purchased by Saturated Space, November 2014. Online Link Available Soon
What is the Legacy of the Watergate Hotel?
The Watergate, the site of a now historic scandal, is in trouble. Closed for almost a decade, the building has a lesson to teach about the price of legacy, one that both feeds and starves.
Published by Failed Architecture, October 2014. Find it HERE
Warka Water Tower
In this article, the newly developed "Warka Water Towers" are shown as the beginning of research-driven design firms and their sucess in the international market. 
Published by T-R-E-M-O-R-S October 2014, See it HERE
Mobile Design In East London
In this write-up of "Art Moves", the topic of mobile design and 'temporality' – a concept which in this day and age might seem a tad romantic - The silly image of a cliche cowboy riding off into a matte sunset, but is somehow still pertinent.
Published by T-R-E-M-O-R-S September 2014, Find it HERE
'The Deep Ford' Interview with Hannah Fasching
Artist and designer Hannah Fasching's installation for the London Design Festival, 'The Deep Ford', looks at this change through the eyes of residents of Deptford. In this interview, Margaret McCormick obtains and exclusive clip and asks about the film and its motivations
Published  by T-R-E-M-O-R-S September, 2014. See the full article HERE
Andy Lowe and Elantha Evans Interview
In this interview, (edited by Margaret McCormick) two London-based architectural academics sit down to discuss the crisis in Design Education. 
Published by T-R-E-M-O-R-S Magazine, August 2014. See the full article HERE
White Arkitekter Relocates The Entire City of Kiruna in Sweden Two Miles
In the deep cold of the arctic circle, fairy tales are becoming real: palaces that melt in spring and a city that grew legs and walked away. Kiruna, Sweden's northernmost city and mining town, has the strangest architectural commission in recent memory. Moving an entire city two miles east.
Published by T-R-E-M-O-R-S Magazine, August 2014. See the full article HERE
Baltimore's Architectural Salvage Workshop Gives Locals a Second Chance
Baltimore, like many US post-industrial cities, is a bizarre collection of grandeur and loss. Thousands of abandoned buildings and a history of crime gives it hipster appeal, but moreover, it is a congregation of the well-to-do and the very, very poor. Now one non-profit has a cross-section solution that seems to know this market intuitively.
Published by T-R-E-M-O-R-S Magazine, August 2014. See the full article HERE
The Ironic Loss of the Postmodern Best Store Facades
Did the series of architectural statements that shocked postmodern thought in the late 70s survive the decades or were they consumed by the very typology they sought to parody? 
Published by 'Failed Architecture' July 2014 See the full article HERE
Meeting Chroma the Great - Pantone From Chemistry to Fashion and Back
From its humble beginnings in 1963, Pantone made itself essential to manufacturing on a global scale via the creation of the Pantone Matching System (PMS) ® which revolutionized colour reproduction and selection. Though in the wake of the digital age, the company has sought a new image to stay relevant. Now describing itself as the "authority" on colour, Pantone has cornered the market on what makes a colour cool, hip and fashionable. But how does "cool" happen? What makes Pantone the authority and how does this change in branding affect a greater discourse of design?

The answer is one of perception and precedent, marketing and manufacturing, chemistry and charisma.
Published by 'Saturated Space' June 2014 Read the full article HERE
How Do We Use History in 2014 
In this essay, Architectural History is studied both as an academic field and as a tool for designers. Do nods to the past create connections in an ever more globalized architectural discourse, or is it simply pandering?
Published by 'Resonance' the Architectural Association History and Critical Thinking Research Platform, April 2014 See Full Article HERE
Madness and Method at St. Elizabeths
Washington D.C.'s next major addition is a department headquarters that challenges the city's views on temporality, functionality and even irony. The site is a place of madness, method and the schemes in between; one the government both embraces and fears.
Published by 'Failed Architecture' April 2014 See the full article HERE
Next Time, Send Flowers
In this short essay, misappropriated art theory and fame are discussed in the scope of a recent tabloid obsession. A Hollywood superstar's plagerism, some bizarre skywriting and a gallery show are all clues, but who is the culprit in this crime of art theft? 
Published by 'Resonance' the Architectural Association History and Critical Thinking Research Platform, March 2014 See Full Article HERE
Changing Times, Changing Designs: Council Offices Then and Now
What does the design of local government say about surrender, duty and the perceptions of power? Camden's replacement of their Brutalist Council Office Building with a new one, gives a clue.
Published by 'Failed Architecture' January 2014 See the full article HERE
The Nothing That Consumes: How Battleship Grey Changed Design
In 1909 the Royal Navy began painting everything within grasp a vague, nothing kind of colour, one that was intended to be useful, not beautiful. Yet over 100 years later "Battleship Gray" has become the inescapable basis of almost all design and subsequently, most of the physical world. More than a post-war standard-issue metaphor for bureaucratic oppression, or a dogmatic footnote in architectural academia, it is the colour of purgatory and boredom, the promise of a future while the soul is mortgaged: doing far more for and to design that it has ever been credited for. Further, the only way to break the bonds of its oppression is to acknowledge it as fact.
Published by 'Saturated Space' Nov 2013 Read the full article HERE
Editorial Work: HCT Society Journal 
This journal, sponsored by the Architectural Association, is a publication interested in contemporary discourses on Architecture and Theory. To that end, all graduates of the History and Critical Thinking MA programme at the Architectural Association are welcome to submit essays, articles, reviews, etc. The Journal is open to all forms of digital media and encourages strong analytical skills in addition to excellent writing.
For more information on this project, see the website HERE
MA Thesis
In this thesis, the concepts of administration and bureaucracy are argued to be far more important on a personal level than any sort of material possession. By studying the aspects of administration and its subtle, mundane yet somehow bizarre logic, "Please Complete The Form" weaves together a story of laws, lies, perceptions, aspirations and an early morning wrecking ball which sought to destroy a legacy.
"The moment a name is written on a form, administrative space has been entered. Within this paper space, a person is only what they have self-identified, common symbols arranged in such a manner to indicate existence. The form is a dividing line between the personal and the individual within a strict machine: the individual being the physical embodiment of statistical data, the personal serving as something more mystical, more human. Though being human seems to be the lesser concern, as forms, and indeed the spaces which hold and process them, have a different understanding of the living and the dead. By simply miswriting information, one could technically live forever, or never exist, or be in two places at once, which results in a strange kind of immortality, particularly when it has to come to a lawsuit."
(For the full thesis, see below)
The Accidental Iconoclasts
"Art cannot be criticized because every mistake is a new creation": this is the poster-dogma of self named street artist "Mr. Brainwash" for his first UK show, a reinvention of his premier show in L.A., Life is Beautiful (Old Sorting Office, New Oxford Street, Bloomsbury, London). Initially the spray painted image invokes an avant garde battle cry, however this call to arms may actually be an act self-defence, given the artist's backstory. Mr. Brainwash came into the public eye via the documentary Exit Through the Gift Shop (2010) . Mixing the mythologies of Emperor Claudius and Darth Vader, an odd but otherwise harmless shop-owner becomes seduced by hype, media, and the benefits of being a dangerous Street Artist via his cousin, the artist Space Invader. To mark the metamorphosis, Thierry Guetta changes his name to "Mr. Brainwash" and via a large public show, betrays the Street Art community by stealing their ideas to gain notoriety. At the end of the film the viewer, like the other artists, is meant to mix revulsion and indignation at the commercial success of Mr. Brainwash. He is portrayed as someone who never truly suffered for his art or developed a style, a fraud. We're meant to be mad not because he made money, but because he cheated.
(For the full article, see below)
FINALTheJudgementofIslington-21.pdf
Diamond Rock Stars and The People Who Watch Them
The Shard as we know it now, indivisible from the Southwark skyline, is a both a sign of the times and very much not. The most telling aspect of the building may not be the construction or layout, but in how it simultaneously orients and divides the profession of architecture. From conception to critique, it is both a fore-runner of possible trends and the beginning of the end for a particular kind of architectural persona. The building makes a defining statement about what it means to be "corporate" in a media-savvy and somewhat tech-oppressive environment. Indeed more than any other of Renzo Piano's work or even Irvine Sellar's (the man behind Sellar Property Group) investments, the Shard requires something more to be successful: the Shard needs love or better yet, envy. In its raw ambition, the Shard wants to be as photo-friendly as any other tourist spot in London, however there are elements that are preventing the architecture achieving this, elements that boil down to how the Shard is viewed by "us" and "them" .
(For the full article, see below)
Diamond-Rock-Stars-and-the-People-Who-Watch-Them-Final.pdf
A Perfectly Imagined Ruin
"I knew that good like bad, becomes a routine, that the temporary tends to endure, that what is external permeates to the inside, and that the mask, given time, comes to be the face itself."
When Marguerite Yourcenar wrote the above in 1951 she was referencing the personal struggle of a man who eventually becomes the tyrant he was only pretending to be. Though specific in its imagining, this quote recalls another from Fredrich Nietzsche "Talking much about oneself can also be a means to conceal oneself." Between these two reflections we can begin to identify a theme: the modern dilemma of labeling. As technology becomes faster, better, more malleable, as influence becomes vast, exotic, tenuous, it seems that to make a mark, to be remembered, requires a fantastic amount of self-assurance. Doubt is for dreams, regret is for memoirs and in the introduction at least, there can be no room for confusion: this is me. That self-assertion is as much about defining what you are as much as what you are not, often resulting in a simplistic ego that may not fit the intent. To become an icon, the modern author must assume whatever they pretend to be and Architects, as part of the authorial community, are not excused. Within the twentieth century in particular, the labeling of architects became the most vastly altered element of the field. Though one site in particular seems to be as philosophically challenging to labels as its designer (the subject of Yourcenar's novel) was: The Villa Adriana.
(For the full article, see below)